Pioneering research advancements in pediatric health
We are fighting to transform the way we do medicine – and won't stop until every kid has a cure.
Investing in research means more groundbreaking treatments, surgical advances, drugs and therapeutics for kids who need it.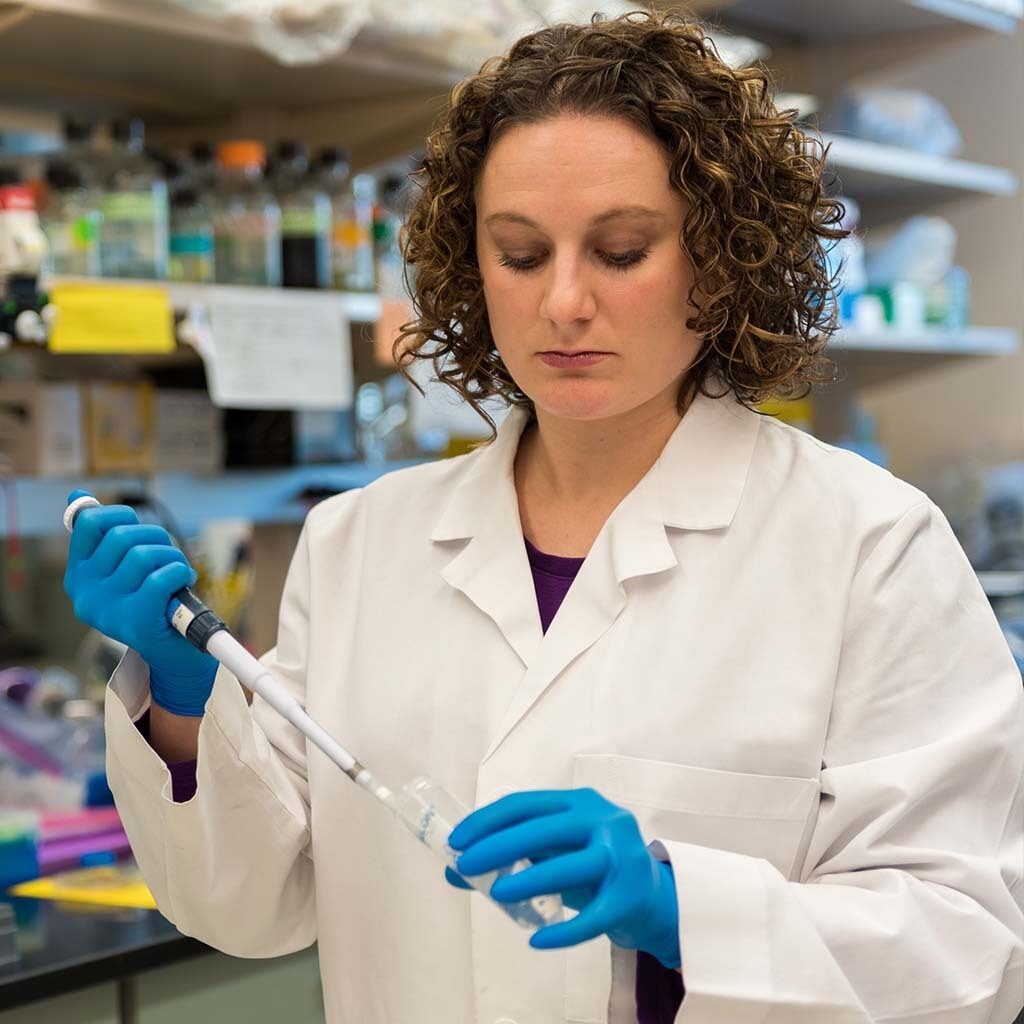 Expand our Nationally Ranked Research Program
Research is the key to saving more kids' lives.
It means providing a better quality of life for survivors of childhood disease and injury in Indiana and around the world.
Donor support enables us to expand our powerful interdisciplinary research teams that approach children's health from all angles. This spurs tangible progress in pediatric medicine and exponential growth in discovery.

Taking research discoveries directly to patients
We are getting research discoveries to kids, sooner.
With sustained investment, we will accelerate development of highly tailored treatments for children with aggressive cancers, diabetes, muscular dystrophy and other serious and rare childhood conditions for which there are currently limited therapies.
Donor support provides the most innovative and sophisticated technologies available. That includes deploying genomic technologies and advanced laboratory models to discover treatments designed for individual patients and their specific disease.
Seed promising new ideas
New ideas and innovations mean continuous improvement to the level of care we provide for kids.
Your donations allow us to nurture entrepreneurship and innovation resulting in the development of new technologies with the potential to improve child health worldwide.
We will leverage Indiana's top-ranked programs in biomedical engineering and pediatrics, along with its robust life sciences ecosystem, to become a hub for the creation of new pediatric medical treatments and devices.

Learn More About Our Priorities