Allie Bowman
November 29, 2021
One of Allie Bowman's teachers says it best when describing the 15-year-old Riley Champion: "Allie's spirit and wisdom are beyond her years." Allie has made it her life's mission to spread awareness and understanding of Tourette Syndrome. Allie's parents noticed the first signs at age 8.
Allie's mother, Jill Bowman is a nurse. She was aware of a history of Tourette Syndrome in the family. When Jill noticed sudden twitches, known as tics, they were referred to Riley Hospital for Children at Indiana University Health. The family would manage the tic disorder with treatment from both inpatient and outpatient clinics at Riley over the years. There was also pain, and Jill says that was her biggest concern at the time.
"I was desperate," says Jill. "I would do anything to make her stop hurting. We got a team at Riley to work together. It was like magic. So, for me, it saved my kid's life." That team includes Riley Pediatric Neurologist Aline Hamati, M.D., and Riley Clinical Psychologist Ann Lagges, Ph.D. Jill says it would be nearly impossible for Allie to enjoy everyday life without help from Riley.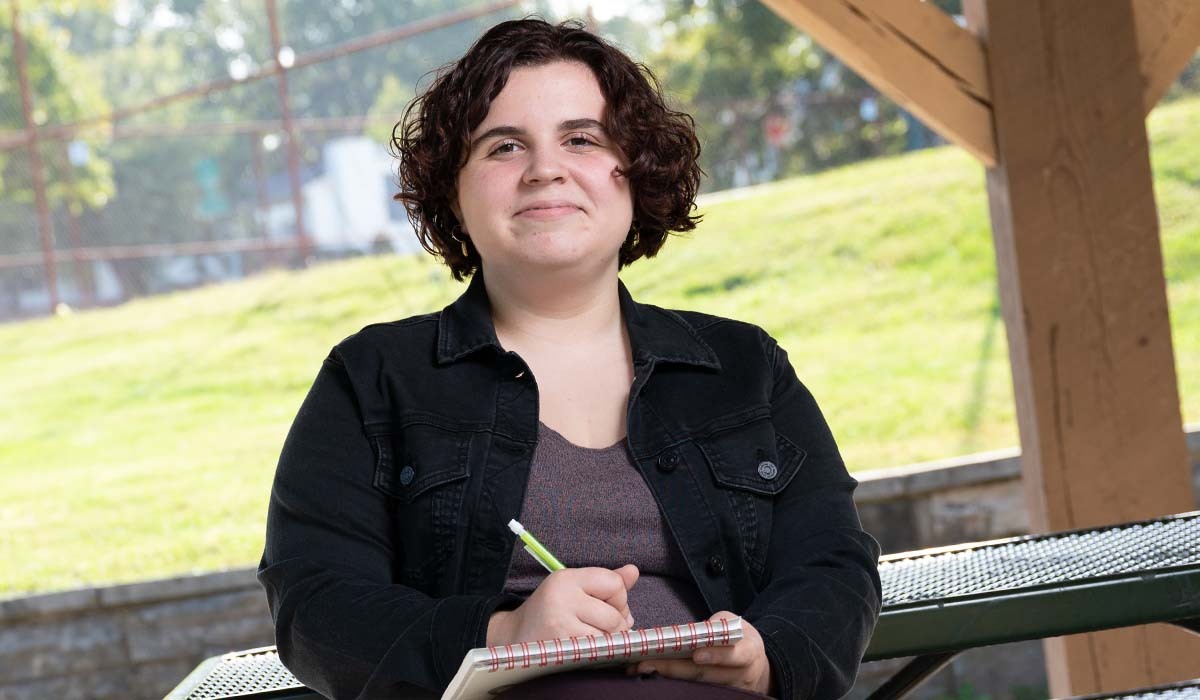 Allie sees her role as a Champion to give back to the program that helped her in dealing with Tourette Syndrome. She has shared her experience with classmates and advocated at the state level
for the Tourette Association of America. In March of 2019, she traveled to Washington, D.C., for training as a youth ambassador to spread awareness and understanding of the disorder. She has found a very strong voice in poetry, writing extraordinary poems about life with Tourette to help people understand.
Allie's favorite activities include writing, drawing, and reading books daily. "I lose myself in books," she says. "They are just a whole new world for me to look into." She is also in the drama and art club at the Academy of Science and Entrepreneurship in Bloomington.
In becoming a Riley Champion, Allie says she is excited and looking forward to connecting with others who have invisible disabilities or Tourette Syndrome.