Kohl's grant delivers community resources in fight against infant mortality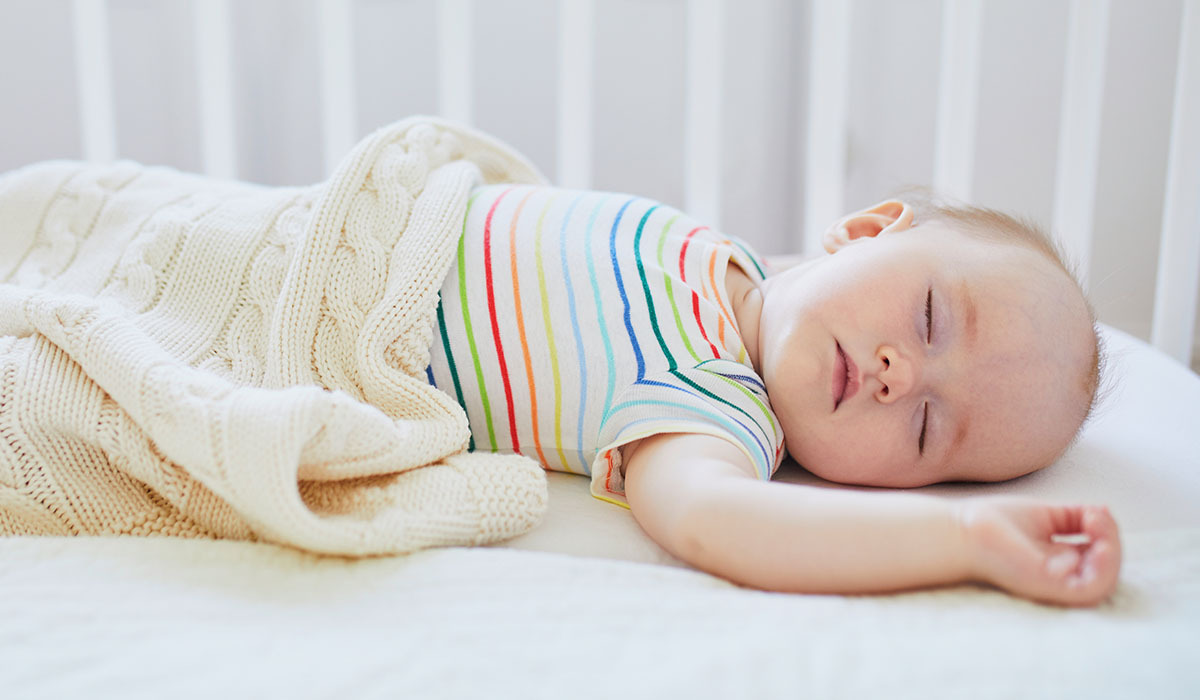 Promising progress is being made in the fight to save infants' lives in Indiana, and the generosity of supporters such as Kohl's is helping make that progress happen. The Kohl's Caring For Our Kids program, facilitated by Riley Children's Foundation thanks to a grant by Kohl's, is revitalizing communities and providing critical resources.
Indiana has had one of the highest infant mortality rates in the country for nearly two decades. Thanks in part to community and philanthropic initiatives, Indiana's infant mortality rate recently dropped significantly, from 7.3 per 1,000 live births in 2017 to 6.8 in 2018. Preliminary data shows Indiana families experienced 43 fewer infant deaths in 2018: 559, compared with 602 in 2017.
Healthy babies require healthy parents and healthy communities
High quality infant care is a critical need within the 13 Indiana zip codes with the highest infant mortality. Rates in these communities have spiked as high as 24 infant deaths per 1,000 live births. The Kohl's Caring For Our Kids program partners with Indiana University School of Medicine (IUSM) and community organizations to bridge gaps preventing safe and quality infant child care.
Child care providers can find it challenging to achieve licensure and high quality ratings because they lack the means to purchase developmentally appropriate equipment needed to keep kids safe. Kohl's Caring For Our Kids works with child care centers to improve their quality ratings by providing resources for safety and safe sleep education. The program's ultimate goal is to help more infant child care centers achieve national quality accreditation, and increase the number of parents reporting safe sleep practices.
Since August of 2017, the Kohl's Caring For Our Kids program has been remarkably successful in building a strong network of community partnerships. New strategies began developing to address safe sleep, child development, child safety and improving connections to community resources. In the past year, 28 new child care programs have become involved with this program, including 12 new centers identified in the past quarter.
Resources are a Reality
Assessments conducted by on the 12 new child care centers (performed by Licensing Consultants and Kohl's project staff) revealed that while none of the centers had safe sleep violations, there were concerns child care centers were using worn-out safe sleep materials such as mattresses, sheets, cribs, etc. Safe sleep materials were quickly distributed to child care centers including 58 cribs/pack n' plays, 275 sheets, 129 sleep sacks and 49 mattresses.
An additional 306 safe sleep welcome kits and 396 pack n' plays were distributed between January and March thanks to partnerships with safe sleep ambassadors, health organizations, churches, community hubs and licensing consultants. By building relationships with these service providers, the program has ensured families who have the highest risks receive safe sleep information and materials they need.
The project team is working to establish additional distribution sites in communities. During the stay-at-home order, the team connected with organizations to finalize agreements and plans to deliver items such as sleep kits and pack n' plays. The lifting of the stay-at-home order enables the team to distribute safe sleep materials immediately. Close to 200 safe sleep kits and 500 pack n' plays will soon be delivered.
Rise in Ratings
Before stay-at-home orders were issued in the state of Indiana due to COVID-19, the project team was able to connect with 60 percent of the child care centers who had been identified through the first year of the grant. Approximately 20 percent of those child care centers were able to increase their level of state accreditation, and more improvements are expected as accreditation visits resume.
To continue to reduce Indiana's infant mortality rate, we must continue working together to offer critical resources. In partnership with Kohl's Caring For Our Kids, we are beginning to help more families celebrate the joyful milestone of a first birthday.

Kohl's commitment to Riley Children's Foundation is made possible through the Kohl's Cares cause merchandise program.
Through this initiative, Kohl's sells select books and plush toys, with 100 percent of the net profit given to support the health and wellness of families, including partnerships like this one with Riley Hospital for Children. Kohl's has raised nearly $375 million through this merchandise program and helped countless kids and families nationwide.