Riley Research in the News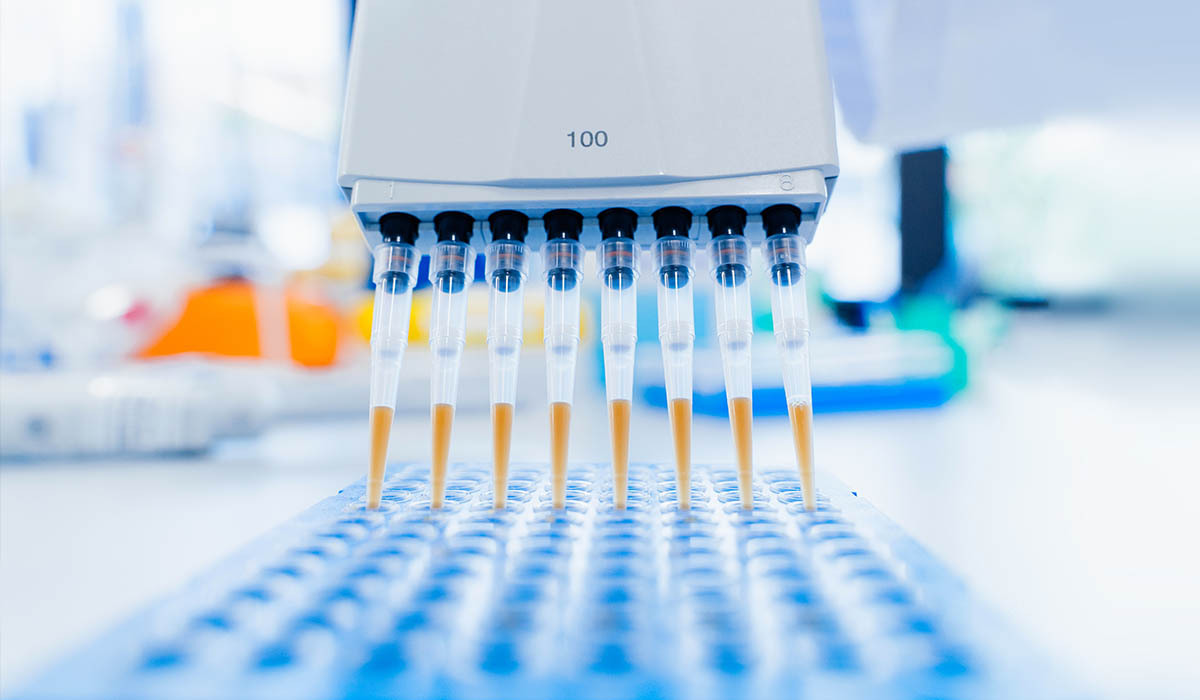 Fueled by support from donors, the pediatric research program attached to Riley Children's Health has once again distinguished itself as one of the best in the country.
The Department of Pediatrics at Indiana University School of Medicine – a partnership with Riley Children's – is ranked 7th in the nation, according to new rankings from the Blue Ridge Institute for Medical Research. The Riley/IU program is the only nationally ranked pediatric research program in Indiana and the top-ranked program in the Midwest.
Riley-affiliated researchers study every aspect of children's health, from new treatments for leukemia, to obesity prevention, to using telemedicine to improve care for children with sickle cell disease in underserved communities.
"We have a responsibility to make medical care for children better tomorrow than it is today. Research is how we get there," said D. Wade Clapp, MD, chair of the Department of Pediatrics at IU School of Medicine and physician-in-chief at Riley. "We're honored to be recognized as one of the best pediatric research programs in the country, but the real measure of our success is in the number of children we help. That's what drives us."
A robust research program directly correlates to leading-edge care at Riley, Clapp added. Researchers who make discoveries in the laboratory usher the most promising advancements to Riley patients through clinical research studies. When standard therapies fail, these studies offer families options that aren't available elsewhere.
Philanthropy Drives Progress
None of the progress would be possible without support from Riley Children's Foundation and its generous donors. The Foundation granted more than $12 million to the Riley research team this year. The funds provide flexibility so investigators can test promising ideas, gather preliminary data necessary to apply for grants, sustain research during lulls in funding, hire laboratory staff, purchase cutting-edge equipment, and move discoveries forward from the lab to clinical studies.
Riley Children's Foundation President and CEO Elizabeth A. Elkas said these newest rankings should give donors confidence that their gifts to Riley research are supporting one of the most respected and successful teams in the country.
"We know that many people who donate to Riley research are placing their hopes and dreams in us," Elkas said. "They may have a child struggling with a devastating disease, and they want answers so other families don't have to suffer. Or they may have received expert care at Riley and want to give back. Whatever the motivation, we are grateful to those who entrust us to improve the lives of children in Indiana and beyond."
Top Research Studies
The Blue Ridge Institute bases its rankings on funding awarded by the National Institutes of Health. NIH grants are among the most competitive in the country and are commonly viewed as a barometer of research excellence. For the federal fiscal year that ended in September, Riley physicians and scientists received a record $38 million from the NIH – a dramatic 9 percent increase over the previous year.
Here's a sampling of some of the largest grants awarded to Riley/IU and how researchers are using them to transform pediatric health:
Roland Herzog, PhD, is investigating how to improve gene therapy so it can be used as a safe and lasting cure for kids with hemophilia, a dangerous bleeding disorder.
Benjamin Gaston, MD, developed new drugs for children with severe asthma and is leading a national group testing the therapies for safety and effectiveness. Asthma is a leading cause of hospitalization in children.
D. Wade Clapp, MD, is an expert in Neurofibromatosis, the most common inherited disorder that puts someone at risk for cancer. His research contributed to the first ever drug approved by the FDA to treat the condition, and he is continuing to lead development of next generation treatments.
Matthew Aalsma, PhD, is focused on stemming the continued rise in opioid-related deaths in Indiana. He is leading a team analyzing overdoses to develop evidence-based, community-specific solutions. Opioid use and deaths among teens and young adults is a national crisis.
Carmella Evans-Molina, MD, PhD, leads the Indiana Diabetes Research Center. She and other members of the team contributed to a clinical research study that led to Federal Drug Administration approval of a new immunotherapy drug that delays the onset of Type 1 diabetes in at-risk children and adults by nearly three years.
Help Spark Research Discoveries
Donations to Riley Children's Foundation help sustain and grow the Riley research program. There are many ways you can help: