Fore the Kids - Golf Outing
August 3, 2022
Brookshire Golf Club Carmel, Indiana
Register Now
Samantha and Miles Brown received cancer diagnoses just months apart. On August 23, 2019, Samantha, who was six years old at the time, was diagnosed with Wilm's Tumor, a very rare form of kidney cancer that required removal of her left kidney and twenty rounds of chemotherapy treatment. Shortly thereafter, on December 13, 2019, Miles, who was two years old at the time, was diagnosed with Burkitt's Leukemia, a fast-growing and aggressive cancer, and he spent fifty-four straight days at Riley Children's Health and underwent six months of in-patient chemotherapy. Samantha and Miles were successfully treated by Dr. Michael Ferguson, a Pediatric Hematology Oncologist physician with Riley Children's Health. Today, both Samantha and Miles are in remission and cancer-free!
Melissa, Jeff, Samantha, and Miles are forever grateful for Riley and especially Dr. Ferguson. All proceeds from the Inaugural Fore The Kids Charity Golf Outing will go directly to the Samantha and Miles Brown Pediatric Cancer Research Fund to support Dr. Ferguson's pediatric cancer research work and to ensure the best possible healthcare is always available to Indiana's children; especially as it relates to pediatric cancer research. Dr. Ferguson's research and commitment will ensure that this happens.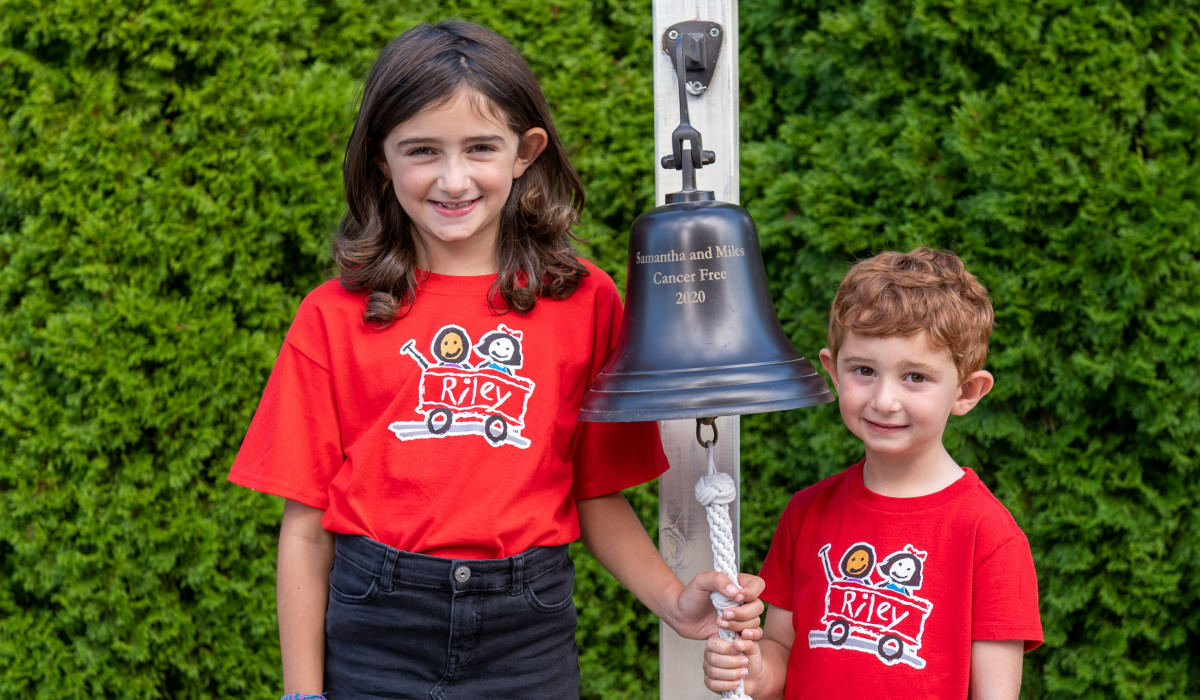 Surgeons had to remove Samantha's kidney, and as she underwent lengthy chemotherapy treatment at Riley Hospital for Children at Indiana University Health, the ..
Read More